1
Bottle Pre-Wash
Bottles are manually inspected to ensure they are in good condition and no contaminants are present. Once inspected, bottles are loaded into the washing and filling line. First step within the line is a warm water interior & exterior pre-wash and sanitize.
2
Bottle Wash
Next, the bottles are rigorously washed on the interior & exterior with food grade detergent.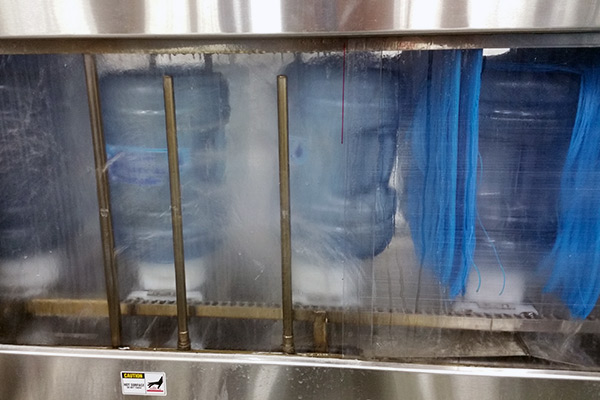 3
Bottle Sterilization
Bottles are then sterilized inside and out with Hydrogen Peroxide to eliminate any chance of bacterial contamination. Hydrogen Peroxide is very effective at killing any bacteria, and leaves no harmful residue.
4
Bottle Rinse
Purified water with ozone is then used to rinse the bottles before filling.
5
Filling
Bottles are filled under pressure with the required amount of water.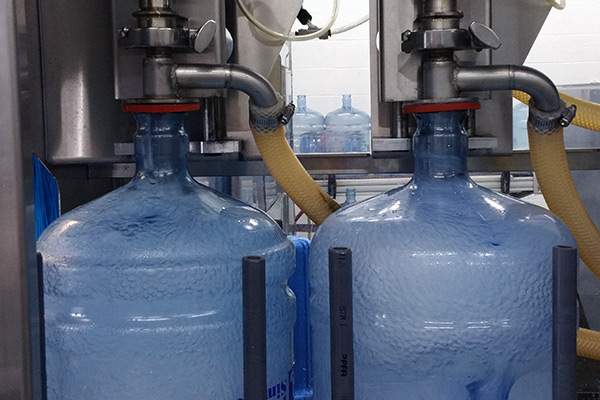 6
Capping
Immediately after filling, a tamper proof cap is pressed on the bottle
7
Coding
Lastly, a date and lot code is printed on the cap of each bottle. The code allows tracing of the exact date and time of bottling.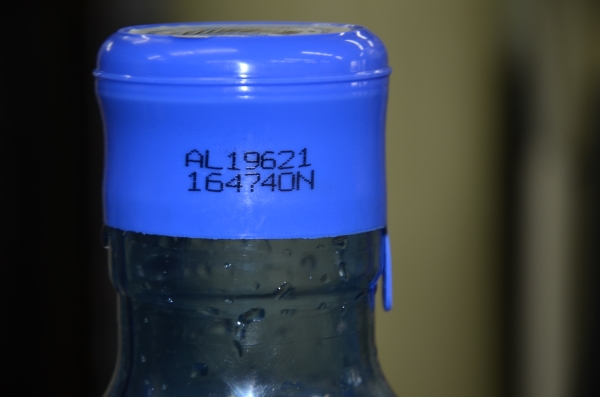 It's important to note that all these steps take place in one contained machine under positive pressure to ensure no contamination occurs between steps.